Presentations, Workshops, and Training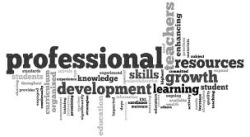 Knowledge is Power can provide presentations, training and professional development services in a wide variety of subject areas. Please contact Knowledge Is Power if you'd like to book a training session or presentation, or to discuss other topic development.
Note: clicking on the links below will direct you away from the Knowledge is Power website. If you would like to open these links for further information and still remain connected with Knowledge is Power, simply "right-click" the link and selct open in new window
Corporate & System Dynamics

Leadership & Team Development

Optimizing Team Performance

Effective Communication

Workplace Wellness

Conflict Resolution

Relationship Building

Stress Management & Work-Life Balance

Personality Dimensions

workshops & facilitation (various topics/ applications)

Myers-Briggs Type Indicator

Levels 1&2

Myers-Briggs

Optimizing Team Performance/ Team Building

Technology & Wellness

Time Management

Mental Health First Aid (for adults who interact with youth)

Women & Wellness

Various Mental Health & Wellness Topics (anxiety, mental health, stress management, etc)

Ethical Conversations

The "Vitamin C" approach to Success

Fitness & Nutrition

Social/ Emotional/ Wellness

Connecting with kids & building relationships

Time Management/ work-life balance

Diploma Exam Anxiety & Prep

Building positive & healthy social environments

Anxiety & Coping

Adolescent Development (in general or with a focus on boys' deveopment)

Personality Type & Stress Management, Communication, Relationships etc.

Basic Needs & Motivation

Cyber-Wellness & Safety

Tobacco Reduction & Cessation

Kids & Drugs: A Parent's guide for prevention

Children & Technology

Mental Health First Aid (for Adults who interact with youth)

Grief, Loss & Change

Self-Harm

Healthy Relationships

Stress Management & Coping

Children's Mental Health

Wellness/ Balance

Internet Safety/ Technology

Women & Wellness

Child & Youth anxiety

Eating Disorders

Friendship 4-1-1: making & being a good friend

The "Vitamin C" approach to happiness & success
Presentations can also be tailored to your organization's specific needs; please call for exploration of topics/ ideas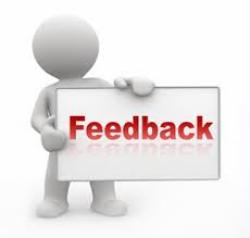 For a collection of comments, evaluations and emails regarding participant experience and my presentation style please click here!
* Fees are tailored to topics, complexity and dynamics of request. Please contact us for information and estimates
Click here to visit my online professional portfolio for evidence of my presentation, facilitation and keynote experience